TrimLaze can help you safely eliminate fat in just 25 minutes per treatment area. There is no downtime following treatment, allowing you to resume your daily activities right away
TrimLaze is a state-of-the-art non-invasive slimming instrument, ideal for patients to get rid of stubborn fat in less time. It uses a 1060nm wavelength laser, which can be absorbed by the fat cells without destroying the surrounding tissues, offering convenient, comfortable contouring.
Flat non-invasive applicator for consistent results
The four individual flat non-suction applicators and unique placement system are easy to use and provide the control needed to reach problem areas.
Contact cooling
Helps keep the skin cool and comfortable during treatment.
Targeted laser technology
Keeping the fat tissue temperature to 107F-117F (ideal temperature to break down fat cells) without damaging the surrounding tissue.
Features
Four hands free applicators – Enables multiple areas to be treated at the same time.
Contact cooling – Makes the treatment comfortable and well tolerated.
Controlled hypothermic laser technology – Keeps the adipose tissue temperature to 107.5- 115 F without damaging the surrounding tissue.
The TrimLaze Advantage
How TrimLaze Works – Procedure
Target the treatment area – 1060nm laser will precisely target the fat cells below the dermis.
Destroy fat cells – 1060nm is the ideal wavelength for controlled destruction of fat cells.
Eliminate fat cells – Over the course of 4-8 weeks your body will expel out the dead fat cells.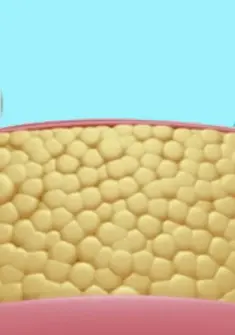 Target the treatment area
1060nm laser to target the fat cells below the dermis.
Destroy the fat cells
1060nm laser controlled energy destroys fat cells.
Eliminate the fat cells
Overtime, the destroyed fat cells are naturally eliminated by your body.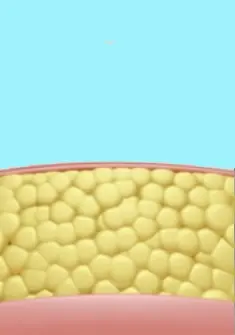 Performance
The result can be seen as quickly as six weeks after the treatment.
WHAT YOU CAN EXPECT
Treatment Length: 25 minutes
Sessions required 4-6 per area
Discomfit: Moderate
Results last: Months, with prolonged results achieved with good diet and health habits.
WHY CHOOSE OCEANSIDE MEDICAL?
With all treatments physician-overseen and with a focus on personal attention, you can rest assured you'll enjoy both the safest and most effective chemical peel results. Our boutique atmosphere and refreshingly personal patient attention may be the first thing you love about Oceanside – but they certainly won't be the last. We invite you to discover for yourself why there's simply nothing else quite like Oceanside.
Which TrimLaze Treatment Plan Is Right for You?
Our medical team will consult with you to determine the best treatment plan.
What are the benefits of TrimLaze treatment?
TrimLaze is a noninvasive procedure used for body contouring. It is a form of laser treatment that results in lipolysis, a procedure that melts and eliminates body fat. With the help of TrimLaze, you can remove unwanted fat from troubled, stubborn areas.
• Time saving
• Nonsurgical & noninvasive
• Efficiency
• Temperature control
• Mild side effects
• Natural and permanent results
How quickly will I see results of TrimLaze treatment?
Many clients start to see results as early as six weeks following treatment.
TrimLaze is not a weight loss solution, and therefore does not result in weight loss following treatment.
How long do the results of TrimLaze treatment last?
Treated fat cells are eliminated during a treatment and will not regenerate.
Ideal candidate for TrimLaze treatment?
TrimLaze candidates have stubborn fat in areas that seem resistant to diet and exercise. TrimLaze is intended for non-invasive fat reduction of the abdomen, flanks, back, inner, and outer thighs
Can I do anything to enhance the TrimLaze treatment?
TrimLaze works best for those who complement the procedure with a continued healthy lifestyle, diet and exercise is recommended.
After treatment drinking at least 8 glasses of water a day to help optimize the fat removal.
Massage the treated area regularly to help with fat removal
For optimal results TrimLaze recommends at least 2 treatments per area 4-6 weeks apart